Wedding Cake, Birthday Cake, Cake Maker, Cake Designer, Swaffham, Norfolk, Celebrate, Celebrations, Bride & Groom, Bridal, Flowers, Icing, Sugarcraft, Cake Decorations, Bootees, Floral, Bouquet, Anniversary, Cookies, Cupcakes, Co-ordination, Christening, Invites, Handcrafted, Keepsake, Congratulations, Seasonal, Special Day, Peronal Service, Bead Garlands, Embellishment, Fondant, Occasion, Inspiration, Creative, Contemporary, Classic, Attention To Detail, Unique
A wedding consultation is a great idea to discuss your ideas & options for your wedding cake. Maybe you  already know how you want your cake to look. However, if this isn't the case and you are in the initial stages of looking for inspiration and needing some guidance, that's when I can help, from the planning stages all the way through to completion and setting up your cake at your chosen venue on the day  :)

Our choice of cake flavours include Classic Vanilla & Raspberry, Rich Chocolate Indulgence, Zesty Lemon Drizzle, Lemon & Elderflower, Lemon & Lavender,   Lemon & Poppyseed,  Orange & Poppyseed, Chocolate Orange Surprise,  Salted Caramel Chocolate, Black Forest Chocolate, Amaretto & Cherry, Red velvet, White chocolate & Raspberry, White chocolate & Lime, Carrot or Carrot & Ginger, Coffee & Walnut  and of course,  a Traditional  moist Rich Fruit cake infused with brandy :)

Cakes will normally be iced with sugarpaste or skimmed with butter cream if you are choosing a 'naked style cake'.
Your cake is unique to you. The amount of decoration is your personal choice, therefore your individual requirements and the final cost will be discussed  at your consultation and if it comes out at more than your budget allows, then there are always alternative options, so please don't worry :)

Wedding Cake Price Guide . . .
Each cake is costed individually, taking into account the amount of work/time involved, but as a general price guide

1 tier starting from £140.00
(approx 38 portions)

2 tier starting from £240.00
(approx 55 portions)

3 tier small - starting from £340.00

(approx 74 portions)
3 tier large - starting from £390.00
(approx 100 portions)
3 tier luxury - starting from £440.00
(approx 120 portions)

4 tiers starting from £440.00
(approx 95 portions)
4 tiers starting from £495.00
(approx 122 portions)

Cupcakes  -  from £2.25
Bespoke Cookies    -  from £2.50

Birthday Cakes . . .
Prices start from £45.00 for a 6 - 7 inch cake depending on the design
Payment is required to confirm  your order and only confirmed orders will be processed into the schedule.
Each cake is individually costed, according to it's size  and the amount of work/time involved in the style of design requested.
Food Allergies & Intolerance
The customer has a responsibility to tell us about any food allergy or intolerance. When an order is placed, all aspects of the cake will be discussed. This will then be backed up in writing to ensure that the information is accurate and consistent.

We use high quality ingredients in the production of our cakes. Whilst we are happy to cater for special dietary requirements, it must be noted that we work in an environment where nut products, marzipan, dairy produce and wheat products are used.

Fresh Flowers
Breckland Cake Design takes no responsibility for fresh flowers used a a cake, with regards to any health and safety issues. Your florist will advise you on the safety aspect of the flowers.

Storage

Sugar paste (the soft icing covering the cake) is NOT designed to be refrigerated and as such, cakes with this icing should be stored in a cool dry place, preferably in the box they were supplied in. Refrigeration may cause colours to run and the icing to go sticky .

Orders
It is advisable to place your cake order as soon as possible to avoid disappointment, although we will certainly try our best to accommodate those at short notice, as long as the scheduled work load expected for that period, still allows enough time : )

Cake Deposit Payments

A deposit is required  to confirm ALL orders. You can pay by bank transfer, by cash, credit/debit card, or by cheque made payable to 'Breckland Cake Design' ( all are non refundable)

Final Balance Wedding Cake Payments
To be paid no later than one month prior to the wedding date, by bank transfer, card payment, cheque or cash. Please make cheques payable to 'Breckland Cake Design'

Cancellation
Wedding deposits and holding fees are non refundable. If you cancel within one month of your wedding date,  payment will be retained in full.
Hired Equipment
All hired equipment must be returned within 5 days of the wedding date (unless alternative arrangements have been agreed prior to your wedding) or extra charges will be incurred to cover further hire costs. A security deposit will be necessary to cover the cost of any damage/loss/replacement of hired items.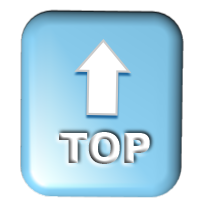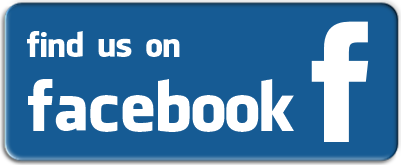 Save your Date . . .
If you are planning way in advance and therefore haven't decided on what style of wedding cake to have, you can  guarantee your date by paying a £50.00 holding fee with actually becomes part of your deposit (non refundable)
Your order details must be agreed & confirmed no later than 3 months prior to your wedding date though. If left any longer, we may not be able to guarantee  your date, if someone else is requesting that same day/week  :)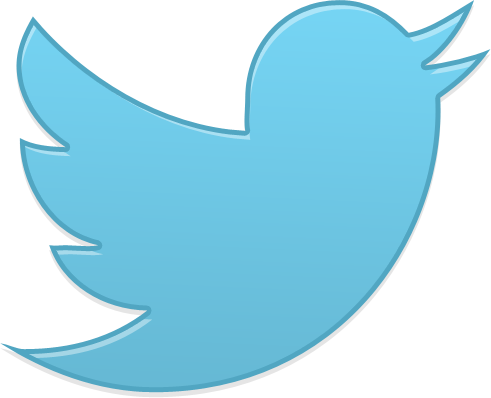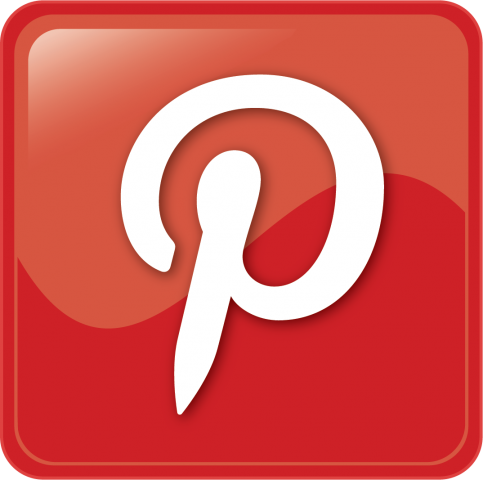 © Copyright Breckland Cake Design 2020  All Rights Reserved

Data Protection (Privacy Policy)

Breckland Cake Design is committed to protecting and respecting your privacy. All information we hold concerning you as an individual will be held and processed strictly within laws.
This Policy explains when and why we collect personal information from you how we use it, and how we keep it secure.
We may change this Policy from time to time so please check this page occasionally to ensure that you're happy with any changes.
How do we collect information from you?
We obtain information about you when you use our website, for example, when you use our contact form or enquiry form to ask us about products and services or to make an enquiry or place an order. We may also collect information is if you contact us via Social Media, Telephone, Text or in person.
What type of information is collected from you?
The personal information we collect might include your name, *address (if we are making a delivery or need to check your location is within our service area), email address and telephone number. This information is voluntary if making an enquiry but is required should you wish to progress through to placing an order. Your payment information (card or bank account details) is not held by us, but collected by WorldPay or PayPal  our third party payment processors, who specialise in the secure online capture and processing of credit/debit card transactions,
How is your information used?
We may use your information to:
•Process your enquiry and order;
•Carry out our obligations arising from any contracts entered into by you and us;
•Ensure accurate internal record keeping
We are legally required to hold some types of information. To comply with HMRC and for Tax purposes Personal information will be kept for a period of no more than 6 years.
•We will not sell or rent or otherwise distribute your information to third parties.
•We will not share your information with third parties for marketing purposes.
•We will never use your personal information to send you promotional information about third parties.
We will take all reasonable steps to ensure that data submitted to us electronically via the website or by other means is stored only by Breckland Cake Design and is not accessed by third parties.
Security precautions in place to protect the loss, misuse or alteration of your information
Non-sensitive details (your email address etc.) are transmitted normally over the Internet, and this can never be guaranteed to be 100% secure. As a result, while we strive to protect your personal information, we cannot guarantee the security of any information you transmit to us, and you do so at your own risk. Once we receive your information, we make our best effort to ensure its security on our systems.
Use of 'cookies'
Like many other websites, Breckland Cake Design website uses cookies. 'Cookies' are text files sent to your computer and stored on your hard drive to allow that website to recognise you when you visit. They collect statistical data about your browsing actions and patterns and do not identify you as an individual. If you prefer not to receive cookies you can choose to accept or decline by modifying your browser preferences. Turning cookies of may result in a loss of functionality when using our website.
Links to other websites
Our website contains links to other websites run by other industry related companies which may be of interest to our customers. This privacy policy applies only to our website' so we encourage you to read the privacy statements on the other websites you visit. We cannot be responsible for the privacy policies and practices of other sites even if you access them using links from our website.
In addition, if you linked to our website from a third party site, we cannot be responsible for the privacy policies and practices of the owners and operators of that third party site and recommend that you check the policy of that third party site.
Your information ... Your choice
You have a choice whether or not to contact us or use our website ... if you do contact us your information will be collected for the purpose of the contact and for the length of time necessary to process the enquiry / order.
We will not contact you for reasons other than to communicate with you about your current enquiry or order and unless you have made a specific request to be contacted by other means will first and foremost use the same method to contact you as you initially used to make contact with us  i.e. email, phone or text message.
How you can access and update your information
The accuracy of your information is important to us. You have the right to ask for a copy of some or all of the information Breckland Cake Design hold about you. You may also ask us to correct or remove information you think is inaccurate
Any questions regarding this Policy and our privacy practices should be sent by email to ann@brecklandcakedesign.co.uk or by writing to
Breckland Cake Design, 10 Sawston, Kings Lynn. PE30 4XT.
This policy forms part of Breckland Cake Design Terms and Conditions and all cake enquires and subsequent orders are accepted on the basis that both the Terms and Conditions and the Privacy Policy have been read, understood and accepted